With July upon us, summer, and the camping season, is in full swing. And whether you experience the wonder of the great outdoors with a group of friends, the family or for a romantic retreat with your significant other, camping is a great bonding experience, and also a respite from the chaotic digital device focused world we live in. So in honor of digital detox and just relaxing, here are the camping accessories we are absolutely loving this summer, non of which require plugging in to use.

Sunshade

 

(MSRP $149.95)

No need to worry about finding a shady camping spot when you carry the Sunshade along. This unique three-legged structure features a moveable sidewall to block the sun from any direction — we love how you can pull it up and down depending on how much coverage you want. And with three equal length fiberglass poles, set-up is straightforward and effortless. It also comes with a convenient backpack carry bag for trouble-free transportation.
Linger Get Down (MRSP 149.95) 
Also perfect for lounging is The Linger Get Down Chair, which is compact, lightweight and folds into an easy-to-carry carry bag for transportation. Made with a durable anodized aluminum frame that is simple to collapse, this chair is lower to the ground than some camping chairs and also slightly reclined, making it really comfy but also perfect for stargazing. It also features a built-in padded headrest.


Rumpl: Hippy Tree Puffy Blanket

We love this puffy blanket for a camping trip. A collaboration with apparel company Hippy Tree Legend, which is known for its print and custom woven nylon trimming, it is made from ripstock nylon exterior and a hollow fiber synthetic insulation and is water resistant so you can stay cozy and warm even if it is wet outside. Best of all it stuffs into a sack for easy storage. Weighing in at just 2.1lbs, the blanket is throw sized at 50"x70".

Ridge Merino Wool Clothing (starting at $29.95)
A camping trip can be made or broken by changes in weather. But one way to prepare is to pack the right clothing. And specifically that means the correct layering system that lets you stay comfortable as the weather swings from cold and wet to warm and sunny. We love the merino wool products by Ridge Merino to take on this task. Whether you grab the 

Men's Merino Wool TShirt

, the 

Men's Ridge Merino Boxers

 or the 

Women's Ridge Short

 from their extensive collection, you will be happy with the soft and cozy feel. The material is thin and lightweight and not at all scratchy. Plus the natural fibers help regulate body temperature, keeping you comfortable regardless of the shifting weather. Merino wool is also naturally antibacterial, meaning it won't retain odor after multiple days on the trail.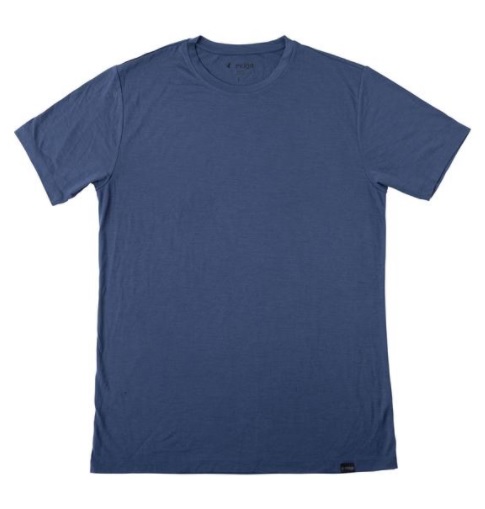 Toad & Co: Insect Shield Technology 
Started as Horny Toad in Telluride, CO in 1991, Toad & Co has changed its name and business model over the years but remains true to its mission of caring about its employees and the environment. For women, we love the Debug Sport Hoodie, which keeps you bug free whether in the garden or on the hiking trail thanks to its "insect shield technology." It is made from a smooth blend of sustainable poly that feels and looks great over a tank top and the Debug Range Pant. These pull-on pants are awesome for hiking in tick-country as the feature drawcord hems that keep stowaway insects away from your socks and the same "insect shield technology" featured in the top. These pants also have a secure back zipper pocket to stash cash or a protein bar. Men don't need to feel left out, as Todd & Co also has a menswear line, including the debug products.
Thermacell Halo 

If heading into the outdoors this summer, you'll definitely want to protect yourself against mosquitoes. We like Halo from Thermacell, which literally creates a "death zone" for mosquitoes in seconds without using sticky sprays, smelling candles or potentially harmful topical chemicals to keep the 'skeeters at bay. Instead Halo creates a 15 x 15 foot "mosquito protection zone" in minutes that can be put in place at sporting events, around the campfire or at a backyard picnic. Silent, nearly odor-free and containing no open flame, it uses four butane cartridges to power itself for 48 hours at once, and comes in white, gray and brown.